Create a great first impression
Listings that look great on your phone, social media, and in your favorite messaging apps.
Made for mobile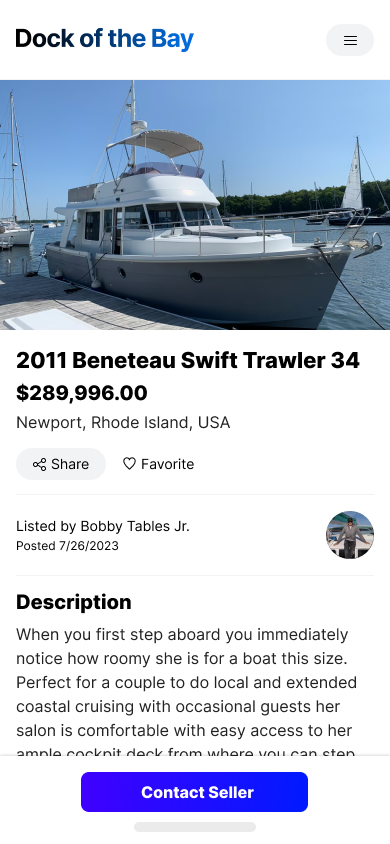 Ready to share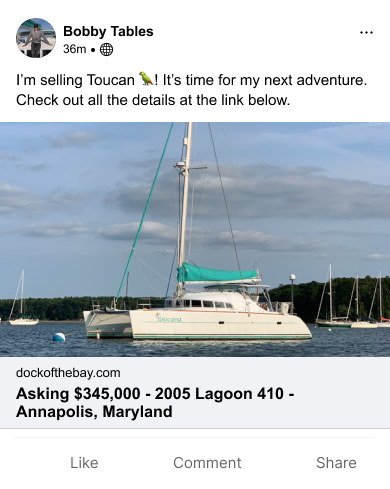 Get People Talking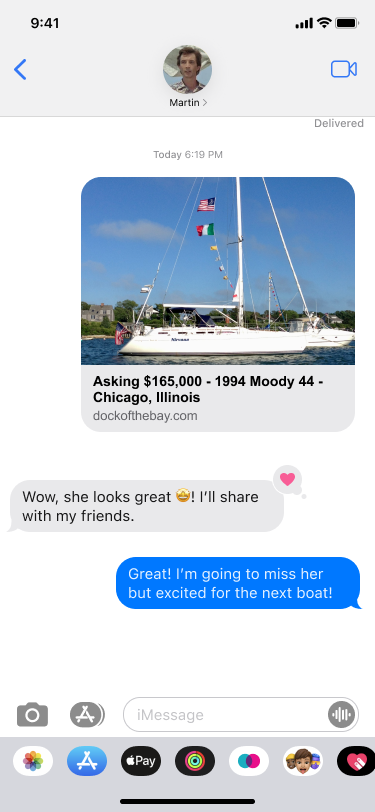 About us
Hi, I'm Joel!
I built dockofthebay.com to help sailors sell their boats and continue their adventures.
I grew up sailing with my Dad and watched him buy and sell all of sorts of boats looking to find the right one. I know the highs and lows. I hope this site makes the process a little easier.
Questions? Recommendations?
I'd love to hear from you. Send me an email at hello@stacked.nyc.
Joel Colucci